Chelsea FC Foundation Football Academy
Blenheim High School and The Chelsea Foundation are excited to announce a new girls'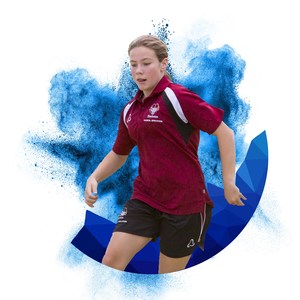 only football Academy will launch in September.
Beginning in September, the new Sixth Form Football Academy in Epsom will allow girls aged 16-18 to benefit from the unique opportunity of having an academic-led post-16 education and being able to gain A-level qualifications alongside a full programme of professional football coaching.
With women's football one of the fastest growing participation sports in England, the Academy will give young women the opportunity to pursue their footballing dreams while getting a wider understanding of sport and exercise science, and the great career opportunities the industry offers.
The new programme underlines Chelsea's commitment to women's and girls' football and rewards the outstanding success of Blenheim's girls' football teams, who have won numerous awards and accolades over the past three years including winning of the Under-16 Surrey Cup. A team from the school also represented Chelsea at the Premier League Schools Cup.
Open Evening
Our Open Evening and launch night has now taken place but we would be delighted to welcome anyone who wasn't able to make the event due to the weather for a tour of the school. If you would like to visit the school please email headteacher@blenheim.surrey.sch.uk to arrange an appointment.
Trials
A Summer trial will be held on Thursday 5 July, from 4.30pm – 6.30pm, at Chelsea's Cobham training ground and are open to girls aged 15-16 currently studying in Year 11.
Chelsea FC Foundation Academy Registration of Interest