Primary School Programme
Welcome to our Primary School Programme pages. At Blenheim we are passionate about both sharing our resources and engaging primary age students in learning, particularly in subjects that they will get to study more of at secondary school.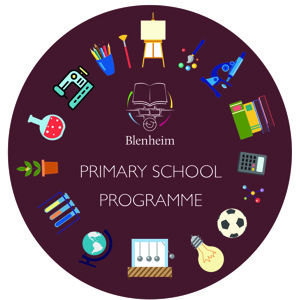 We value our relationship with our Primary feeder schools, not only because we would like the transition process to be as smooth as possible, but also because we enjoy working with you as partner schools.
We provide many opportunities with the sole purpose of helping and assisting your school. Whether it be the sharing of our facilities and equipment or offering opportunities that could help save some of your funding.
Below you will find details of everything on offer from our lessons in a box and our annual STEMFest to free tickets to our school production and sponsorship or prizes for your events.
If you have any questions relating to any of the opportunities available please contact our Primary School Liasons Facilitator, Mrs A. Barnes.
Lessons in a Box
Our lessons in a box are hugely popular as they offer access to equipment and resources not readily available to primary schools.
We have a range of lessons for you to use in your classrooms and there are plenty to choose from in the subjects of biology, chemistry, physics and technology.
Each come in a box with everything you need to run your lesson including comprehensive instructions and worksheets and results tables where appropriate. Your box is available to you for two weeks and can be collected from our Main Reception.
A complete list of the boxes available and booking form can be found by visiting the page below.
Workshops
Unfortunately, our workshops are unavailable at the moment due to COVID-19 restrictions but we will have them up and running again as soon as possible.
We offer a range of workshops that are held at Blenheim and are the perfect opportunity for primary students to take part in lessons and activities using the wider range of equipment and resources that we have at secondary school. It also provides a means for students to get a feel for the school which we have found greatly aids the transition process should students choose to come here.
Technology
Come and make your very own 'Blockbot'! Students use saws, drills and gluing equipment to produce and decorate their very own wooden robot.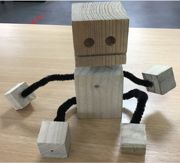 Science
Energy in food – come and use the Bunsen Burners to discover which crisps contain the most energy.
Acids and alkalis – learn about the differences between the two and how to test for each type.
Heart dissections – find out how the heart works and what each part is for.
Eye dissections – discover the different parts of the eye and what each part looks like.
Both types of dissection can be delivered by our science department in your primary school or can be delivered in our science labs at Blenheim. We also invite our students to help deliver these workshops as it provides a great experience for both groups of students.
Modern Foreign Languages (MFL)
Your students can attend a language workshop in one or more of these languages
French
Spanish
Mandarin
Our MFL workshops can be delivered by our MFL department at your school. We also invite our students to help deliver these workshops as it provides a great experience for both groups of students.
CPD and Training
As Primary School teachers, you have the awesome task of teaching every subject. We understand that this can be challenging at times and would like to help you to feel more empowered in the subjects you are not sure about.
We have put together a selection of sessions that we have outlined below but if there is something specific you would like us to help with, please contact our Primary School Liaisons Facilitator Mrs A. Barnes.
Art – Teaching Art is fun, however it is good to have a few hints and tips on how to help students progress. We can run PPD's on strategies for teaching painting and drawing techniques.
PE – PE is crucial for health and fitness and for inspiring a new generation of sports people. We can help with PPD's for teaching PE for non-specialists – basketball, netball, football, rugby. Please ask if there is a specific sport you would like help with.
Dance - A PPD on delivering Dance in Primary Schools, including how to teach movement to music and how to help students be creative with their own movements. I can also provide schemes of work which outline suitable topics to use and how to link them to other subjects. Dance helps young students understand the importance of exercise and healthy bodies, whilst being creative.
Science – Science has shaped the world and will continue to develop humanity. However, teaching science is often most teacher's nightmare. A blend of scientific knowledge with mathematical inquisition. Science is all about telling logical stories that grip the audience's imagination. We can run PPD's to help you plan lessons that challenge but also to make students have a better understanding of the world in which they live
Spanish/French – Learning a language is so important in our Global Village and we believe that teaching of languages in Primary School is an asset to continuity into KS3 teaching & learning. We can come and boost your confidence when teaching languages to ensure clear progression into KS3 and help in challenging students to not only learn another language, but also to improve their own knowledge of language through Spanish/French.
Maths – At Blenheim we teach Maths using the 'Mastery' technique. We can run PPD workshops on;-
Mastery at KS3
Teaching maths for deeper understanding
Stretch and challenge at KS2/KS3
Theatre Production Tickets
Every other year we present a professional standard drama production which is held at the Leatherhead Theatre. Featuring well over two hundred students from throughout the school, whether they appear on stage, in the orchestra or are part of the technical and backstage teams, it is a great opportunity for Primary students to be inspired by past schoolmates and older students. It is also a very fun day out and a good way to reward your students for their hard work.
Details of our next show will be released later this year along with how to book.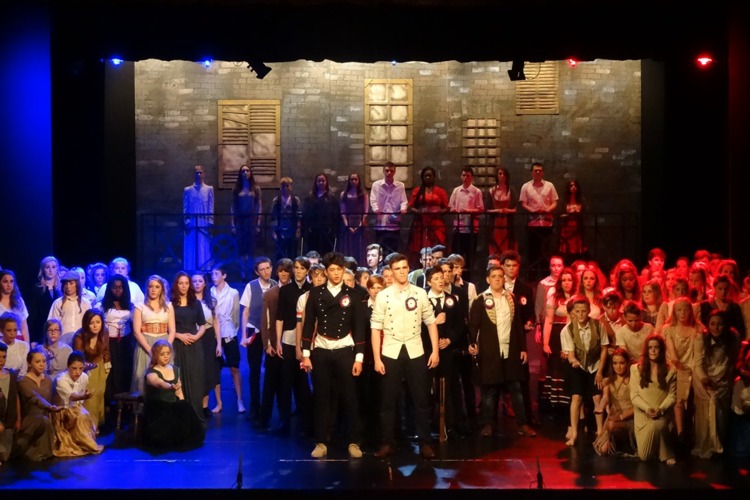 STEMFest
Every year, we offer local Year 5 students the opportunity to visit Blenheim for our fun packed STEMFest. We offer a variety of hands on Science activities for your students to get involved with along with a technology show. We hope to inspire them in the subjects whilst they are here as well as making sure that they have some fun!

Schools are invited to join us for either a morning or afternoon session in July and coach transport is provided for those schools that aren't within walking distance of the school. A must in the Year 5 calendar and a hugely popular event!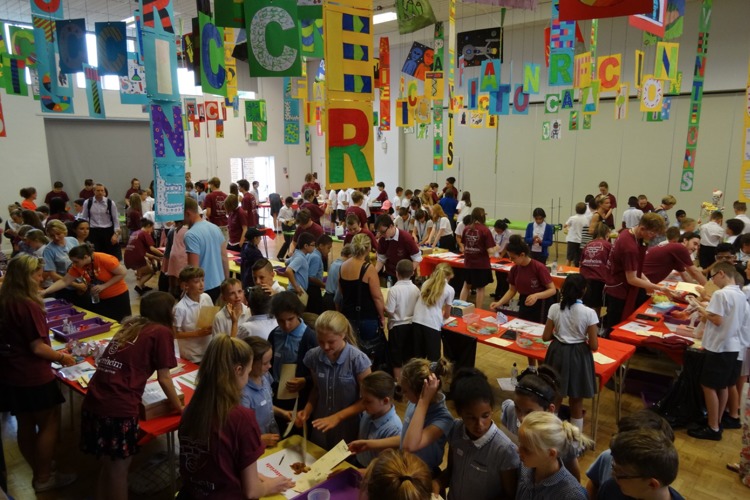 Sponsorship and prizes
We are happy to offer raffle prizes for Summer Fairs and Christmas markets as well as running stalls where we can offer fun, STEM based activities for visitors.
In the past, we have sponsored PTA ticketing sites, offered iPads as prizes and held stalls at Primary School events.
If you would like to discuss any upcoming events or sponsorship opportunities please contact our Primary Schools Liaison Facilitator Mrs A Barnes.