Latest News
Spring Term House Update
Posted on: 12/04/2023
As we conclude the second term of the academic year, the Blenheim House Cup really begins to take shape with students battling it out on three fronts to be crowned Blenheim House Cup Winners 2022- 2023. This half-term was a notably busy one building upon the success of our first full term. Since February, hundreds of students have contributed considerably to our three main House Events; House Basketball, House Drama & The World Book Day House Quiz. Once again, it was fantastic to see so many students from every single Year group participating in the various events and supporting one another to succeed, all in the name of (mostly!) friendly competition.
House Basketball
Our House Basketball Competition began the half-term's proceedings, with Year 9 up first on Tuesday 21st March. All four Houses (Nashwan, Octavius, Sinndar & Tulyar) were well represented with a mixture of boys and girls eager to earn points for their respective House. The general quality of play was excellent, with notable members of the school Basketball teams as well as beginners to the sport working exceptionally well together in their quest for victory. Most notably the Year 10 and Year 11 tournaments boasted exceptional quality across the board with members of the highly successful basketball team competing against one another rather than alongside as they typically do!
Following a brief re-cap of the rules the tournament began and was played in high-spirits throughout, ultimately resulting in a variety of results across the year groups, albeit slightly dominated by Sinndar! The full and final results are detailed below:
House Basketball Winners: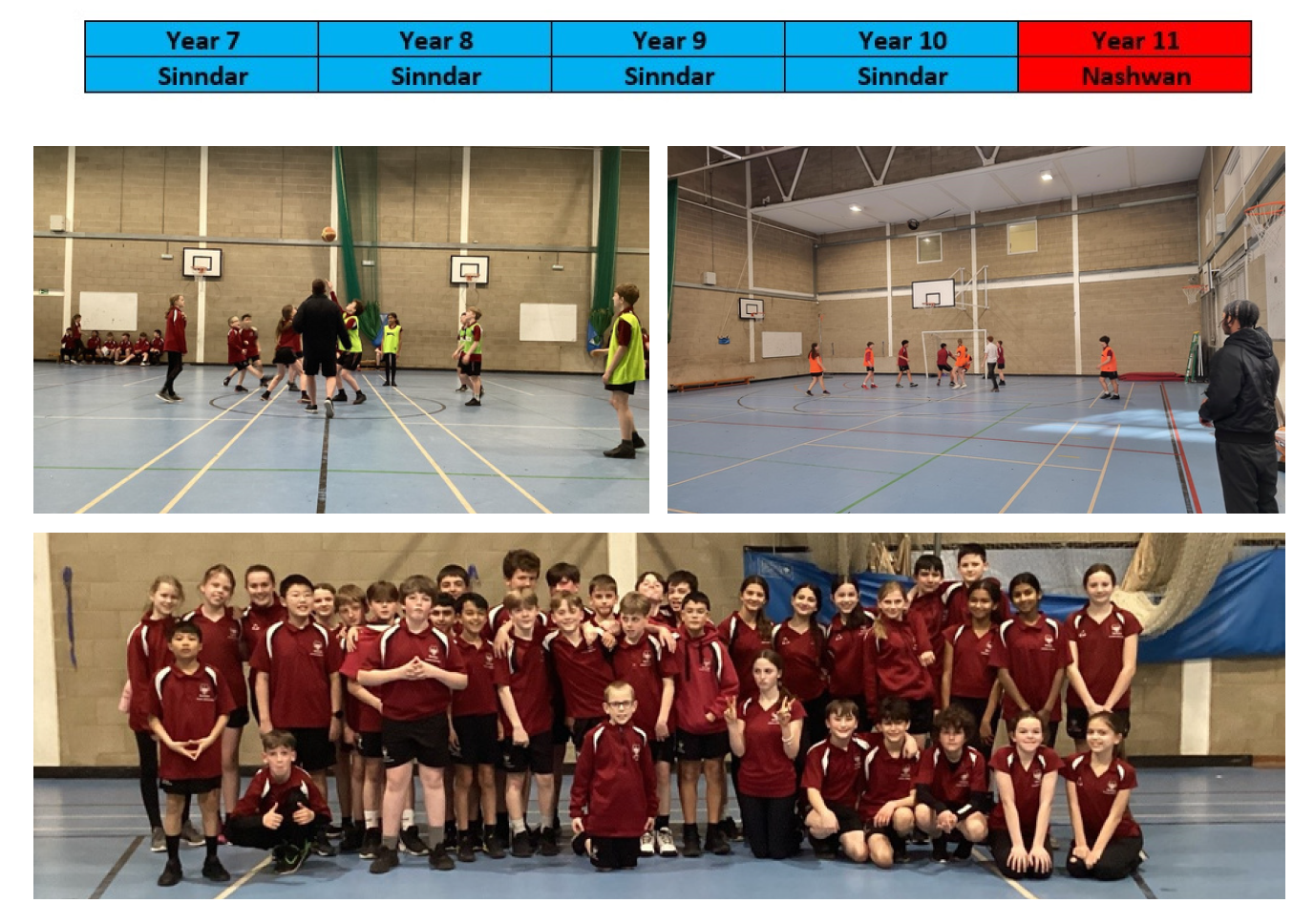 World Book Day House Quiz
With this year's World Book Day held on Thursday 2nd March, Blenheim celebrated in style and the bookmania even crept its way into the House Competition with a House World Book Day Quiz devised for all staff and students to complete.
Rounds included general literature knowledge, guess the teacher behind the book and match the book to the plot summary and with close to a thousand entrants this may just be the most widely-contested single event in the history of the Blenheim House Cup!
Points were awarded for the respective winners from each Year Group, including the Sixth Form and staff.
House World Book Day Quiz Winners: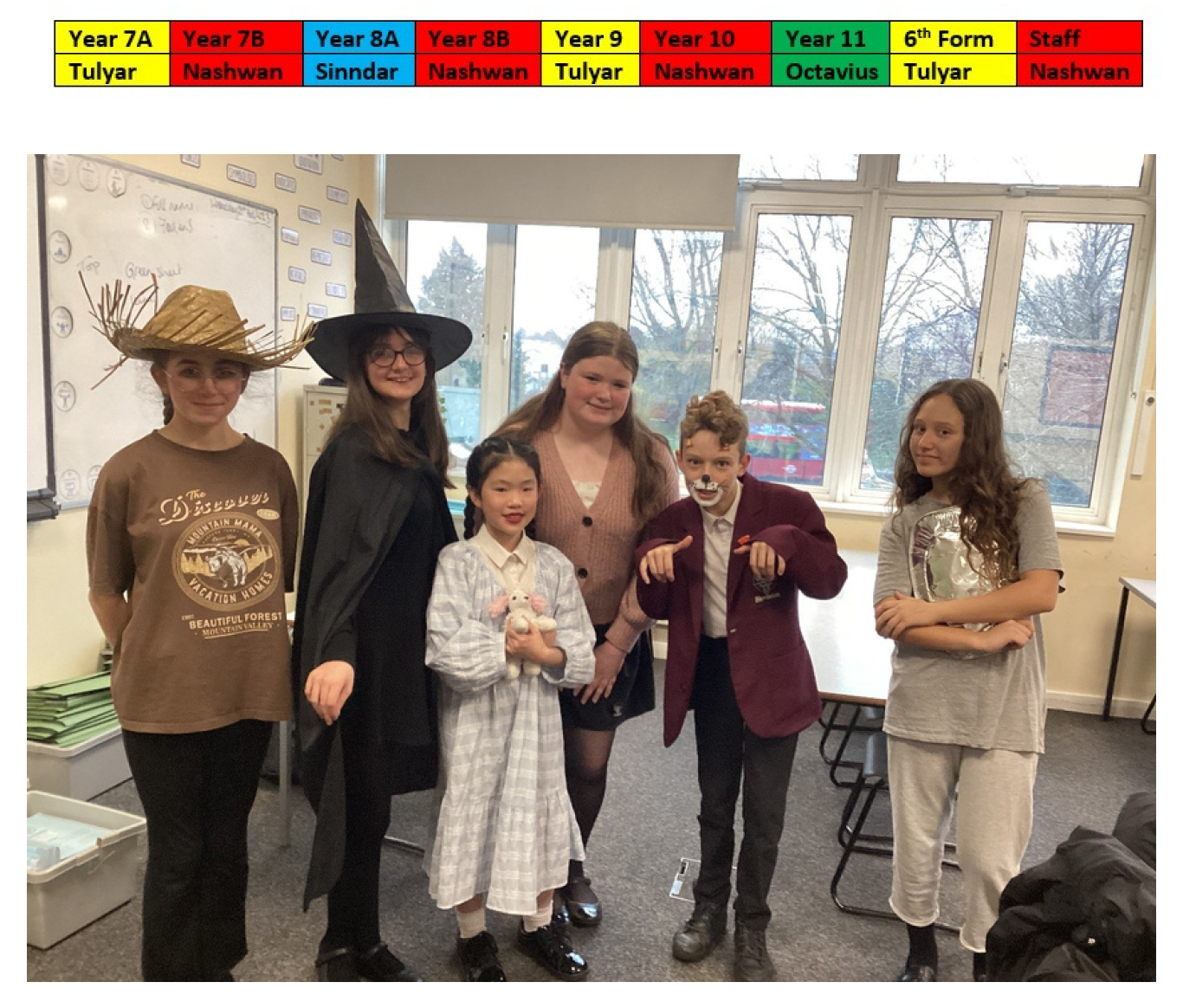 House Drama Competition
Throughout the half-term, students were also busy rehearsing and polishing their performances in preparation for the House Drama Competition. Once again it was wonderful to see students ranging from Year 7 to Year 13 collaborating together on stage to compete for their respective Houses.
In an evening brimming with talent, Octavius opened proceedings with a wonderful adaptation of Willy Russell's 'Blood Brothers', followed by Sinndar taking to the stage with a very unique and comic performance of 'Star Wars: Episode III'. Next up was Tulyar, who delivered a rich performance of 'Beauty and the Beast' before we were treated to the final performance of the evening, the classic 'The Wizard of Oz' which came courtesy of Nashwan. Throughout the event the audience were able to spectate to a real blend of comedic acting skills including humorous dialogue, eccentric costuming and slapstick comedy courtesy, as well as some considerably more serious and mature dramatic performances.
Following much deliberation, the judges settled on the final scores, with just one a handful of points separating first and fourth place!
The final results were as follows: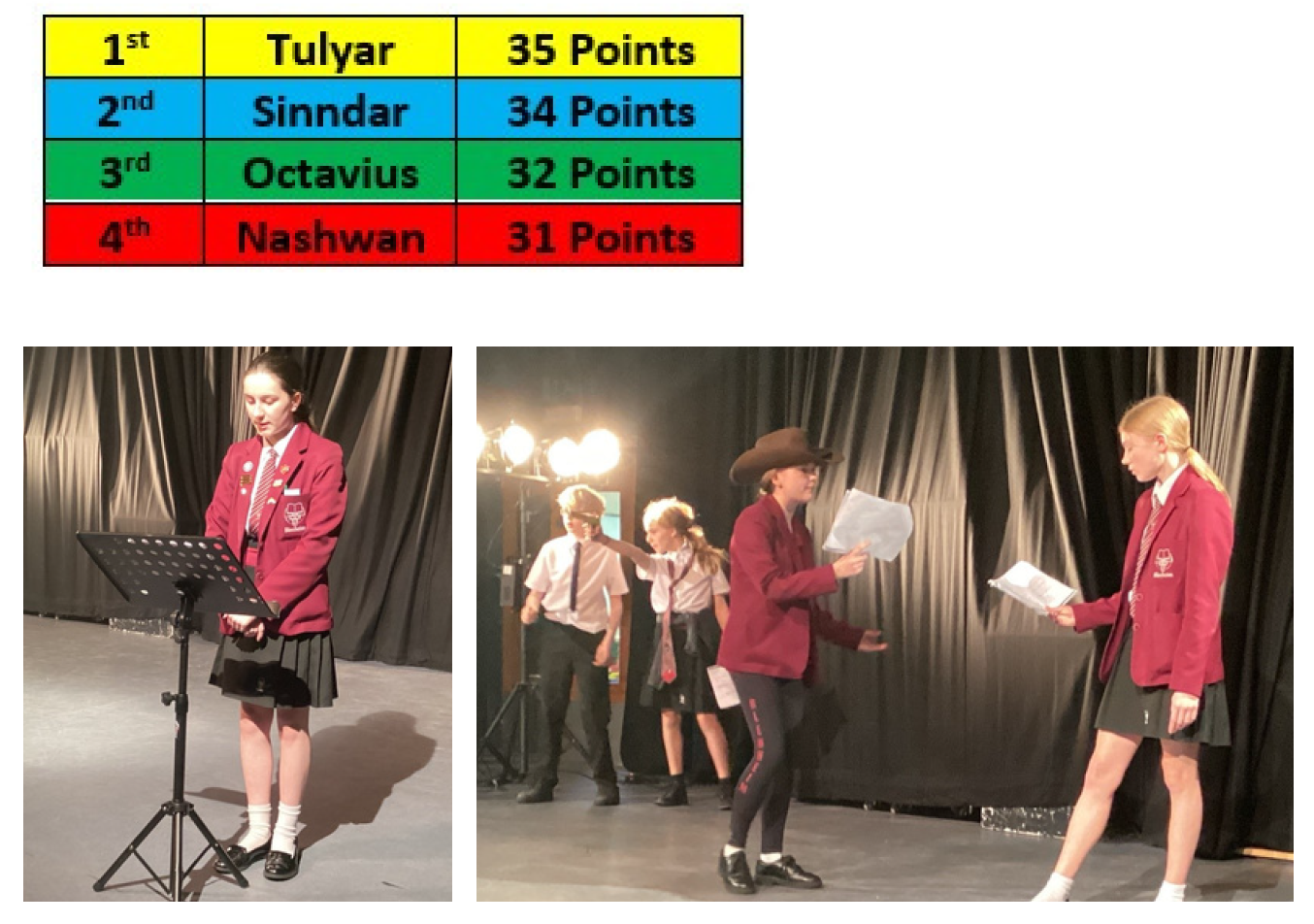 Next half-term sees the Competition for the 2022-2023 Blenheim House Cup press on with the following events:
1.House Music Competition
2.House Rounders
3.House Photography challenge
In what is still a four-horse race, just one question remains… who will take home the trophy!?